Albion Architectural Concrete manufactures a wide range of concrete and cast stone sills to suit all standard window sizes. We also offer a full bespoke service ideal for special projects or restorations. Call 01273-465678 for more details.
Window sills can be manufactured in wet cast concrete suitable for painting or, for a finer finish, in cast stone. Cast stone sills give a natural stone-like appearance and can be produced in a variety of colours. Please note that the diagrams below are for illustration purposes only and represent just a small selection of the sizes and styles we can offer. Please phone or email for more details.
Our concrete sills factsheet is available as a PDF download. We also offer technical installation sheets on window sills, window heads and window surrounds.
Our sills are available in any length, but for transportation and handling purposes lengths of over 1400mm will be supplied in 2 or more parts.
Stooled Sills
Stooled sills typically have a 'stool', sometimes referred to as a 'horn', at either end which extends beyond the window opening (usually by 100mm each end) and is built into the brickwork. See the standard range here.
Slip Sills
Slip sills have the same profile throughout and are designed to sit within the window opening. See the standard range here.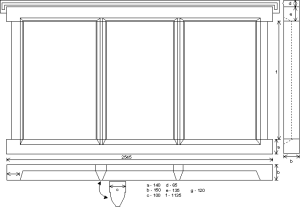 Albion Architectural Concrete can design and manufacture window surrounds either in wet cast concrete (suitable for painting) or, for a finer finish, in cast stone.
We have a range of standard window surround components available; alternatively we can produce bespoke units to your design. Please contact us or email info@albionart.co.uk for further details.
Technical installation datasheets are available for window heads, window sills and window surrounds in PDF format.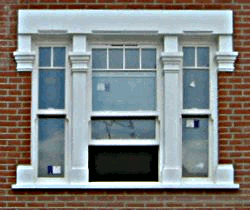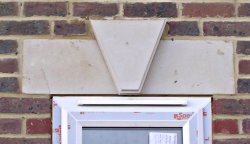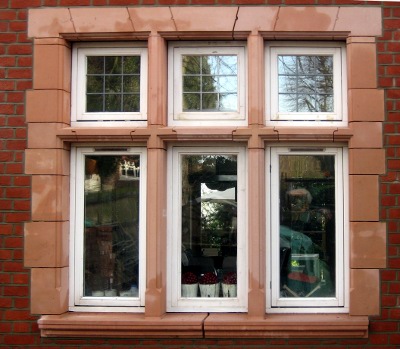 Reproduction window surround for a prestige renovation in London – just installed, awaiting pointing.