We can now offer a range of reconstituted stone walling blocks, reproducing natural riven portland stone, Bath Stone, Horsham Stone and Cotswold Stone.
Our basic blocks are made in standard breeze-block size (440mm x 215mm x 100mm) for ease of use, but bespoke sizes, finishes and colours can be made. Please contact us for more details.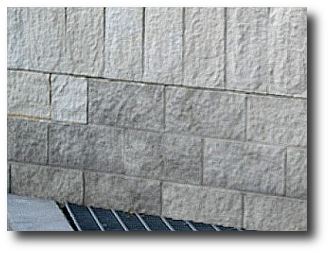 Reconstituted stone Riven Walling blocks in Portland Stone colour.